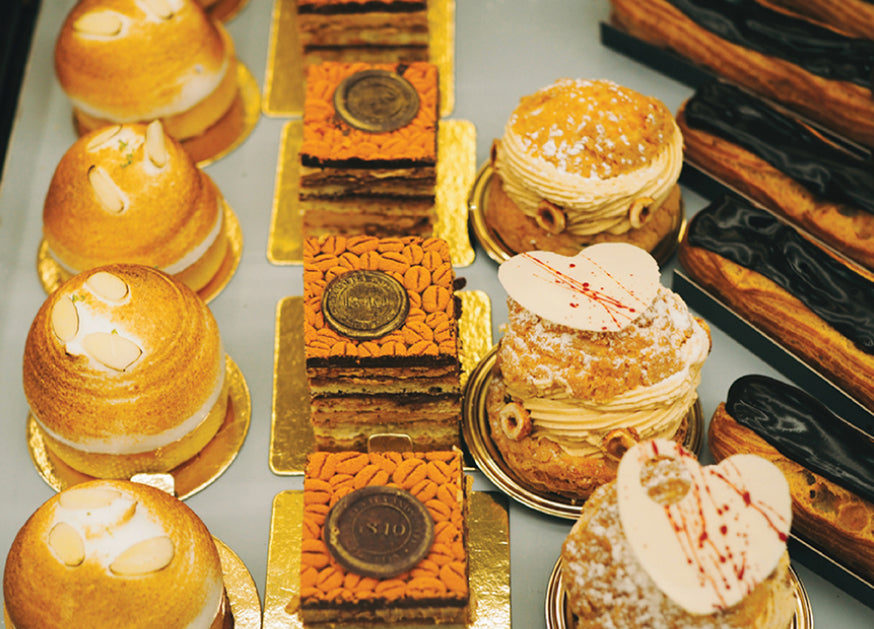 Bakery & Store
Bewley's Bakery & Store is located on Johnson's Court Lane on the right-side entry of the Café. You can browsethe full range of Bewley's tea and coffee, indulgent hot chocolate and selection of coffee equipment and accessories. Our Baristas are on hand every day to brew your go to coffee order and our freshly baked goods to enjoy. 
Opening Hours
Monday to Wednesday: 9 am to 5:30 pm 
Thursday and Friday: 9:30 am to 6 pm 
Saturday: 8:30 am to 6:30 pm 
Sunday: 9am to 6 pm 
TEXT CAN GO HERE
From our adventurous beginnings some 180 years ago, Bewley's has grown to become one of the largest coffee roasters in the UK and Ireland with an annual turnover in excess of €170m. We are leaders in the provision of tea and coffee solutions to the foodservice and retail sectors. In addition to our award winning range of teas.
All Menu