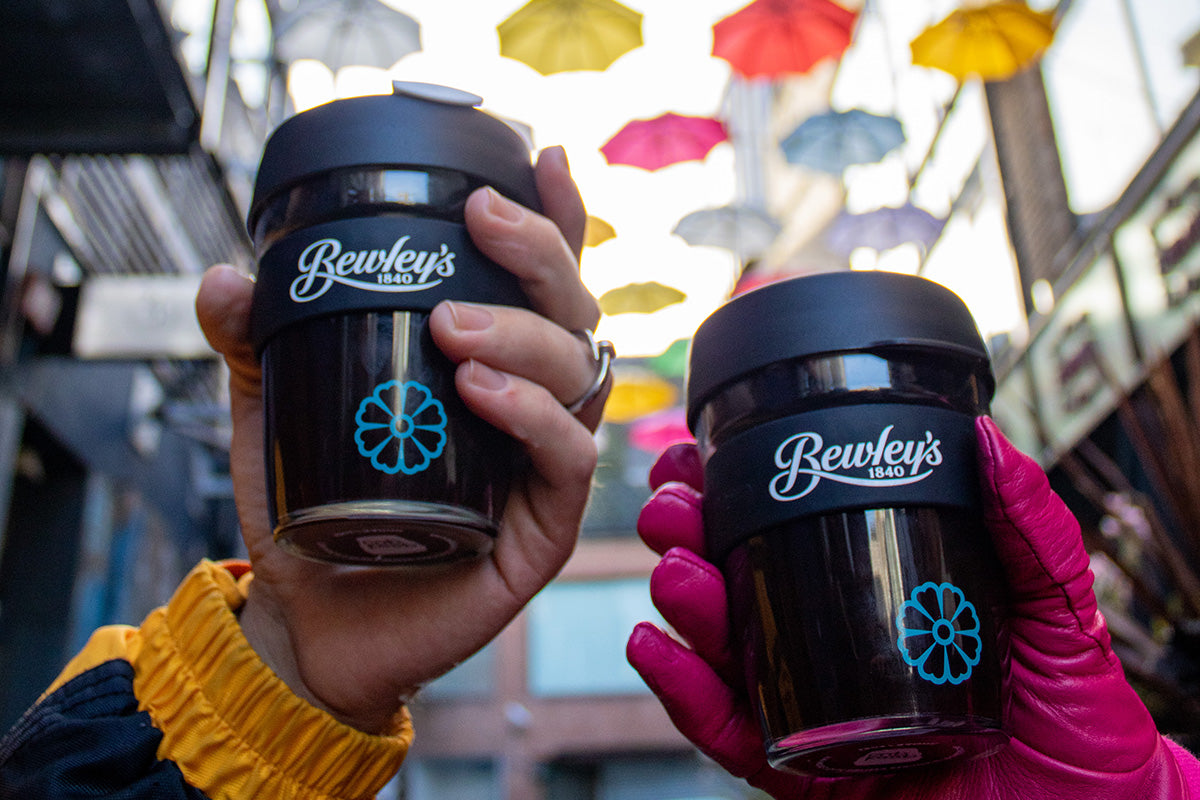 Our Story
Established in 1840, Bewley's is Ireland's leading coffee and tea company. As an independent, family-owned business, we focus on the quality and craft of our coffee and tea. We're a proudly Irish business that connects people and their communities over their favourite cuppa.

Bewley's started life in a small shop on Sycamore Alley in Dublin, built on Quaker origins that guided Bewley's philosophy and put people at the heart of everything we do. We connect people and communities in Ireland, the UK, and the USA.
Our Approach
We are leaders in coffee and tea solutions for the Food Service and Retail sectors. In Ireland, we are the market leader in hot beverage solutions in over 4,000 hotels, restaurants and cafes proudly serving Bewley's coffee and tea.
Our commitment to sustainability is core to Bewley's philosophy. We regularly review our supply chain to ensure ethical sourcing and environmental impact. We are proud to have built partnerships with Bord Bia, Café Femenino, Fairtrade, and Love Irish Food, for a better future.