About GRAFTON STREET Cafe
For nearly 100 years, Bewley's Café on bustling Grafton Street has been Dublin's favourite place for award-winning coffee, delicious food and timeless charm.
We have perfected the art of roasting our own coffee beans and baking fresh pastries on site using treasured heritage recipes. Locals and visitors alike flock here for delicious food, coffee, and baked goods in the heart of the city.  
Bewley's is more than a café - we are deeply intertwined with Ireland's literary and artistic heritage. Famous writers like James Joyce, W.B. Yeats and Samuel Beckett once gathered here. Our historic building features stunning mosaics and stained glass that make us one of Dublin's most iconic dining experiences.
Step inside to savour the aroma of our coffee roasting and the lively buzz of happy customers.
BOOK YOUR DUBLIN CAFÉ EXPERIENCE     
Walk-ins are welcome, but reservations are recommended to guarantee a table in our popular café.
Book your table online to enjoy the best of Dublin's café culture at Bewley's on Grafton Street.
Our friendly staff looks forward to serving you soon!
Book our afternoon tea experience below: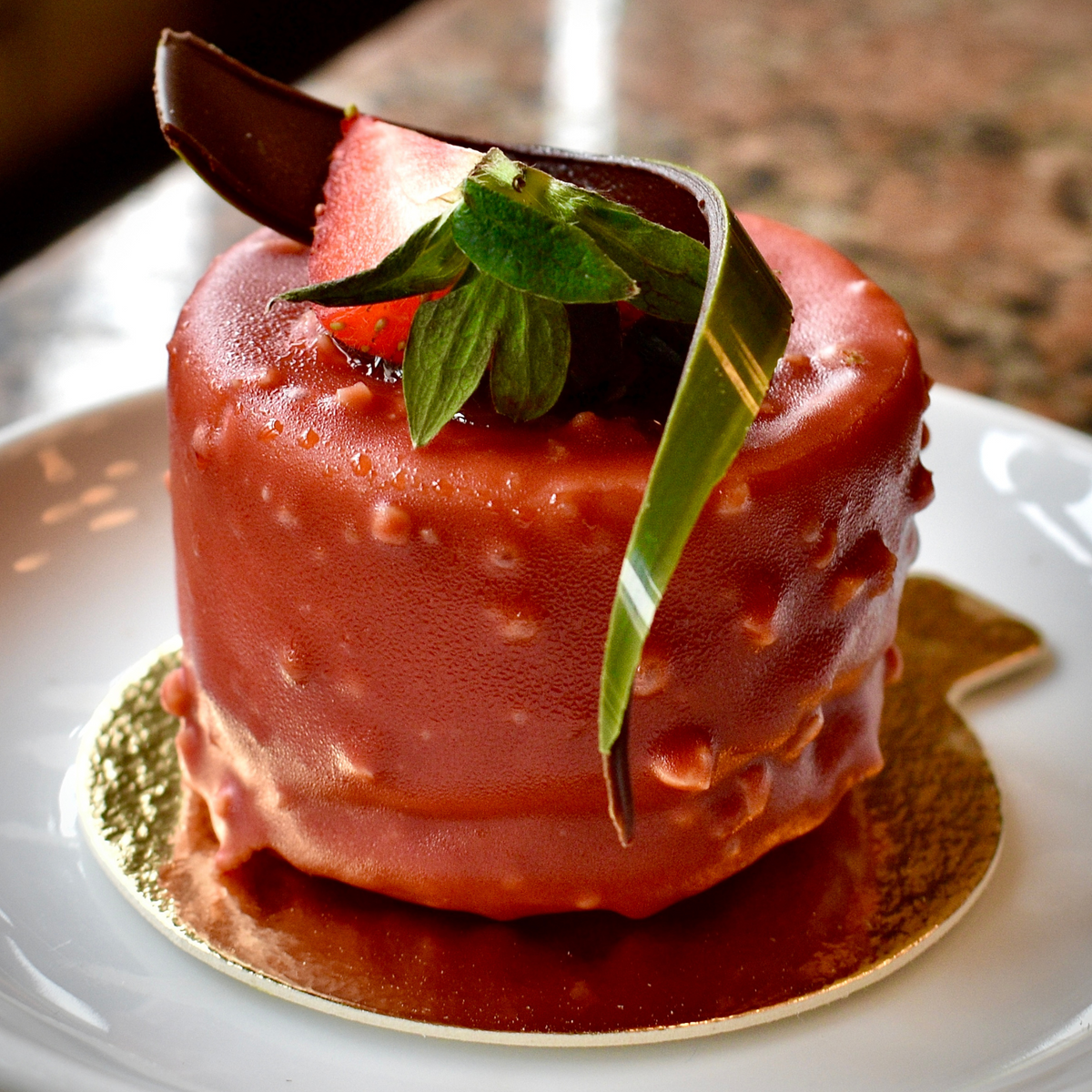 BEWLEY'S BAKERY
For almost 100 years, our bakery has created fresh,
handcrafted baked goods using heritage recipes and the finest ingredients, right at the heart of Grafton Street.
We bake everything from scratch daily, ensuring our customers receive the freshest pastries, breads, cakes, and cookies possible. Our talented bakers take great pride in their craft, creating sweet treats and savoury delights that bring joy to our customers. 
We offer a wide variety of baked goods, from classic favourites like croissants, scones and muffins to specialty items like artisan breads, custom cakes and decadent patisserie desserts.
Visit today and indulge in the aroma of freshly baked goods and the taste of treats made with love and care. Our friendly staff look forward to serving you and helping make your day a little sweeter.
BEWLEY'S TO GO
Even if you're short on time, you can still enjoy Bewley's award-winning coffee and baked goods at our takeaway cafe in Johnson's Court. 
Did you know Bewley's was the first to introduce latte art to Dublin? Our coffee beans are ethically sourced from sustainable growers for the freshest cup of coffee in the city centre.
Grab a hot drink and a beautifully fresh croissant, pain au chocolat, scone or muffin - all baked right here on Grafton Street – to enjoy on the go. 
Or bring a taste of Bewley's home! We offer a wide range of products for purchase in our retail store including whole bean and ground coffees, loose leaf teas, coffee accessories, gift sets and hampers. 
Stop by our takeaway cafe on Grafton Street for the best coffee and bakery to enjoy while you're out and about in Dublin.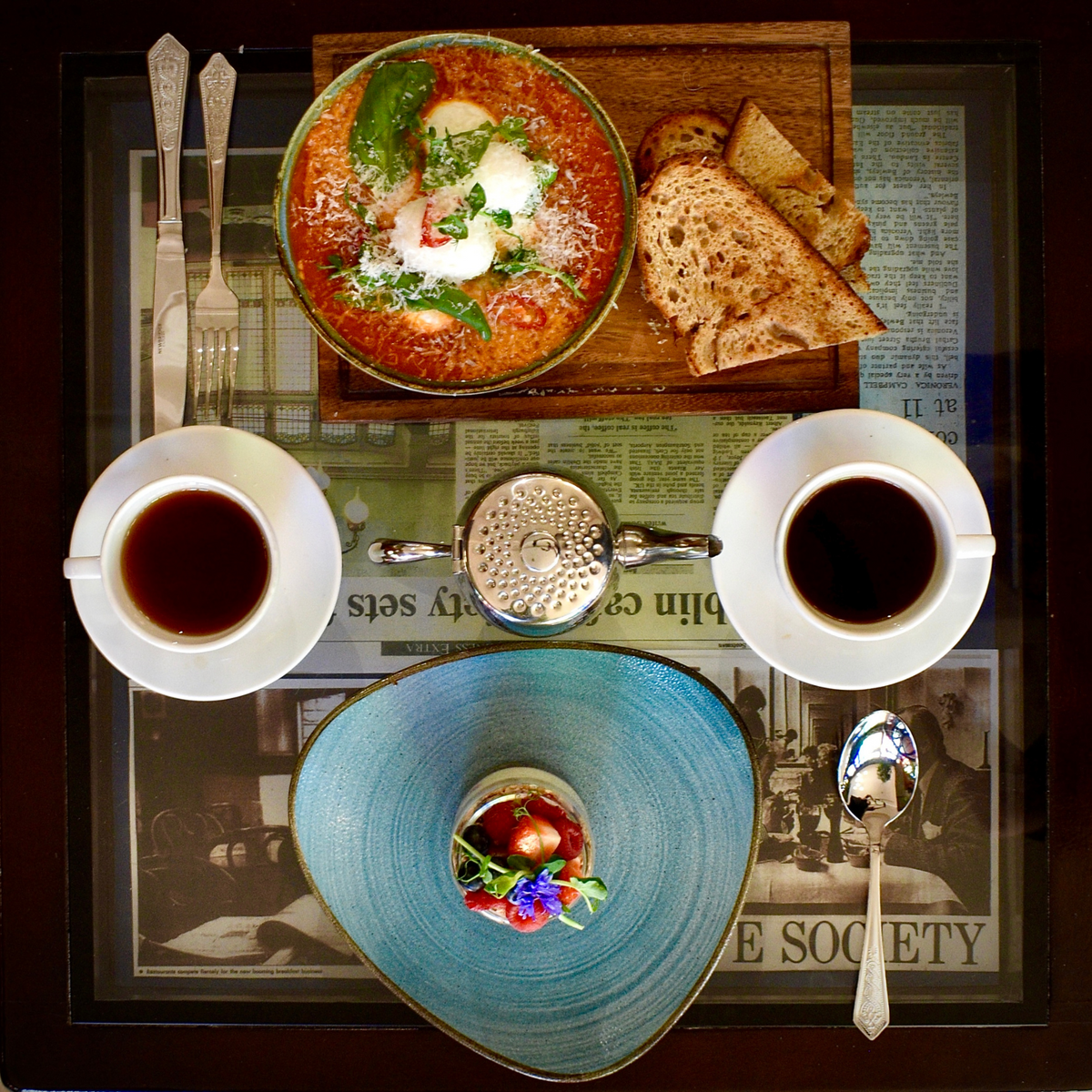 Book A Table
Walk-ins are welcome, but reservations are recommended to guarantee a table in our popular café. Book your table below to
enjoy the best of Dublin's café culture at Bewley's on Grafton Street.
Our team look forward to welcoming you soon!
BEWLEY'S café THEATRE
DUBLIN'S BEST LUNCHTIME DRAMA & ENTERTAINMENT
"One of Dublin's hidden gems for theatre lovers." - RTE Radio 1
The Bewley's Cafe Theatre opened in 1999 and is now the premier venue in Dublin for lunchtime drama, comedy and music.
Perched above our historic Grafton Street café, the intimate 120-seat theatre hosts a range of productions including revivals of classic Irish plays and new works by Irish playwrights.

Spend an hour of your lunch break immersed in world-class entertainment at the heart of Dublin city centre. Book tickets online for the best lunchtime theatre in Dublin and grab a coffee or light lunch in our award-winning café before or after the show.
The Bewley's Cafe Theatre offers an unbeatable combination of great entertainment and historic charm - all at the heart of Grafton Street.
Cafe Opening Hours
We are open every day of the year except for Christmas Day. Please see our current opening hours below. We look forward to welcoming you to our Grafton Street home soon.
Monday to Friday: 8:30am to 5:30pm 
Saturday: 8:30 am to 6:30pm 
Sunday: 9am to 6pm